So far, ScrapTF Item Donations have raised $724.46 for this event!
What is the TF2Maps 72hr Jam?
For anyone new to the concept of the 72hr Jam, the 72hr Jam is a yearly TF2Maps tradition where the community dedicates 3 days of their time to producing cool content themed around Team Fortress 2! This includes maps, models, warpaints, animations, videos, paintings, drawings, mods, fan-fiction, woodwork, stonework, legwork, homework, and everything else in-between so long as it's related to Team Fortress 2!

This year, we're partnering with Gamer's Outreach. Gamers Outreach is a for-purpose organization helping to restore a sense of joy and normalcy in the lives of hospitalized children. We believe the world is better when kids can play, and gamers have the power to help. In the midst of treatment, kids deserve a chance to be themselves. Video games are unique tools that provide children with access to digital playgrounds. Through gaming, kids can explore worlds, connect with others, express creativity, and most importantly – simply have fun.
In-game Medals!
As always, you are able to receive a medal simply by participating in the Jam! All you need to do is create some TF2-related content within 72 hours, and submit it on TF2Maps.net with the 72hr Jam 2023 label. This is different from how entries were submitted in past years, so read up on that in the announcement thread! Participants should receive medals roughly 4-6 weeks following the end of the event.

As a bonus for donating to the campaign, you'll receive an in-game medal if you donate at least 5$ (tradable items count too) before September 25th, 2023! Although you won't be able to receive a medal by donating after this date, our charity drive this year is open until October 16th. 100% of donations go to Gamers Outreach.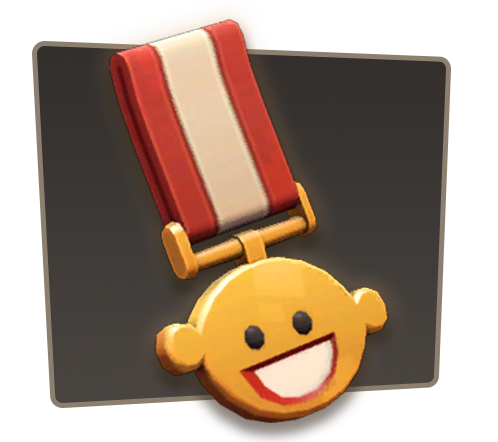 Livestream!
Like our two previous events, we'll be running a livestream during the event, featuring numerous guest appearances, interviews, and more! Check us out on Twitch!